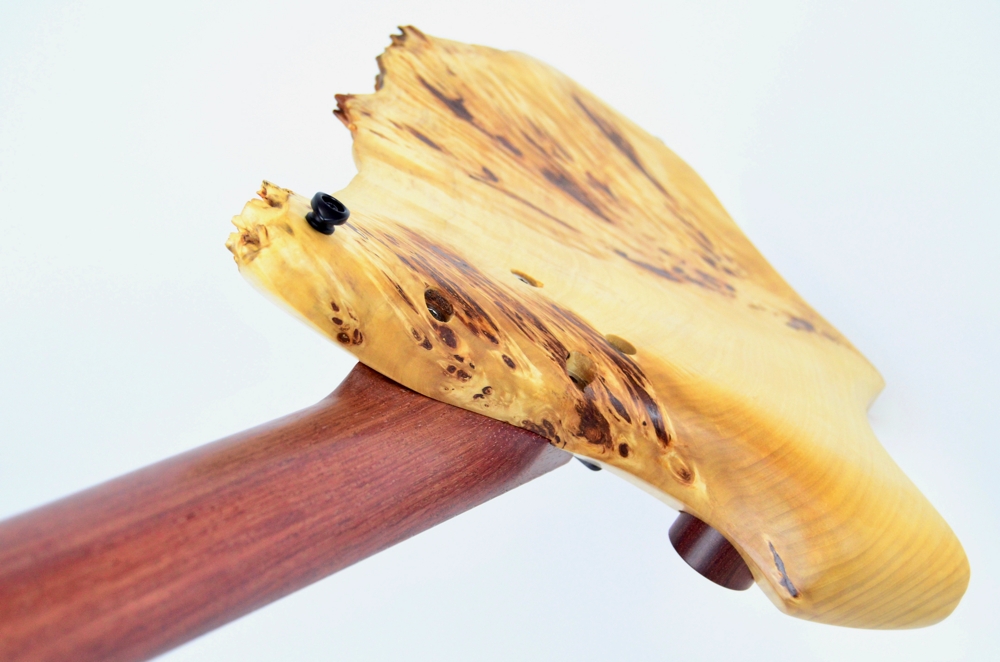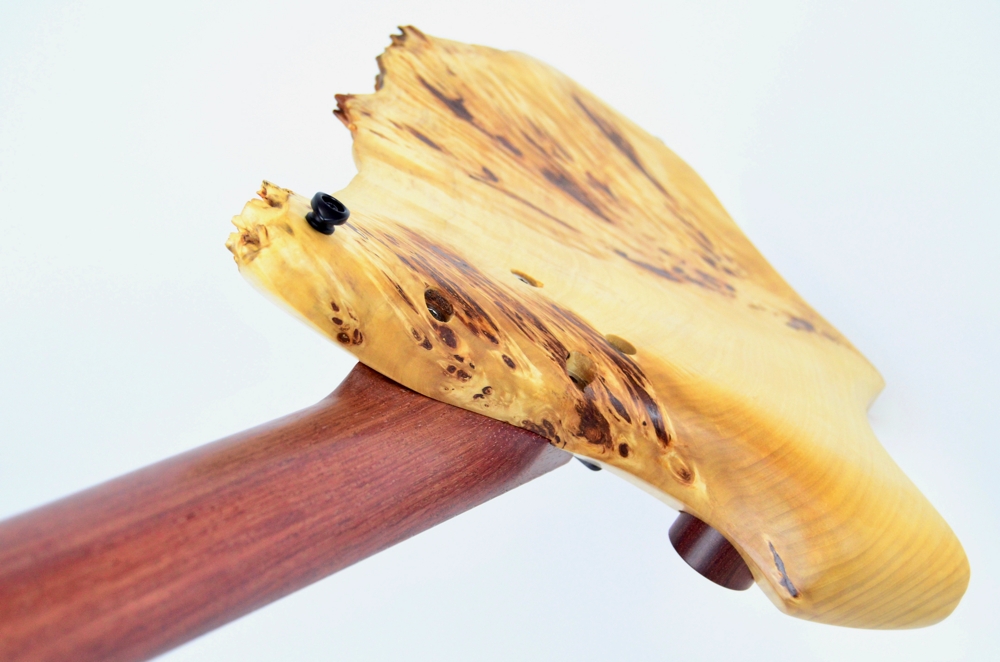 The third guitar of my "Live Edge" series, Wildfire is named for the explosive figure in the European black poplar body. The aggressive appearance of the live edge is deceptive, being strategically placed not to be intrusive when the guitar is held in the playing position. The ergonomically shaped body is deeply scooped and contoured for comfort, and is quite lightweight as well. The neck is a singular slab of perfectly straight-grained and quartered Asian rosewood, its sonic perfection unmarred by a truss rod or carbon fibre.
The electronics too are a study in simplicity. The single Lace Alumitone P-90 is tempered only by an oversized volume knob controlling a sealed Bournes potentiometer, then straight out via the combination strap button/jack.
This is the first guitar to feature my own custom-made tuners by T4M; the bridge is an acoustic-style design, intended to channel the string energy directly into the body, allowing the true tone of the wood to shine through.