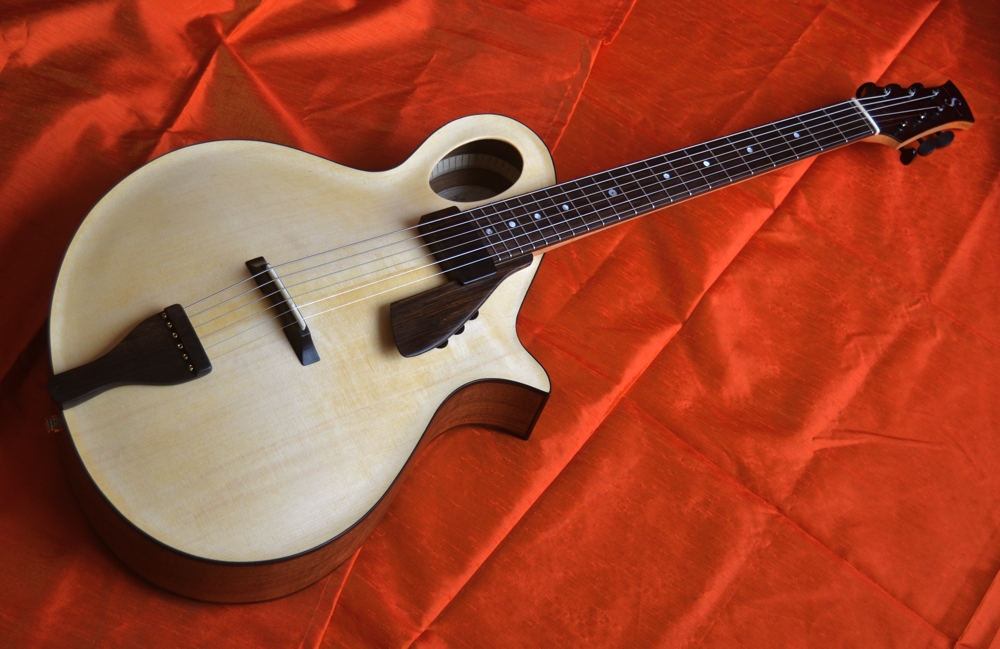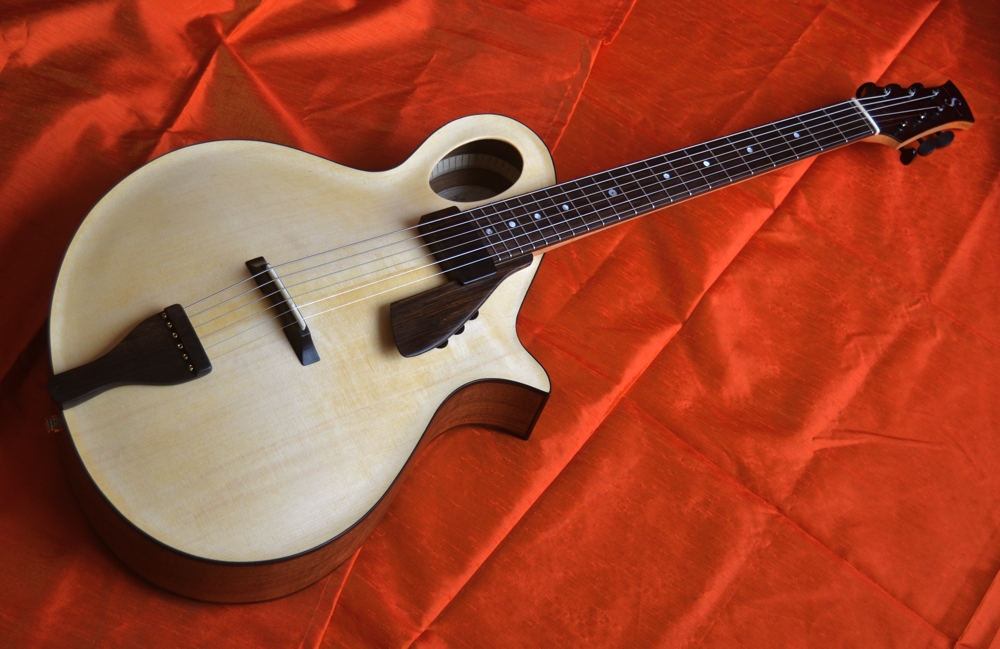 Spur is the latest evolution of my archtop guitar designs. Instead of merely cutting away a section of the outline, the upper bout is now optimally shaped to stay on the knee. The smooth curves are uninterrupted by seams- the sides of the guitar are a single piece, which wraps fully around meets at the point (or spur). The neck is attached in a unique way- it is bolted onto the face without resorting to a heavy full-depth neck block. This allow the guitar to be well-balanced, maximizes the free soundboard area, and still provides excellent upper fret access.
That one-piece side as well as the back are made from a superbly figured slice of black walnut. The soundboard is engelmann spruce from British Columbia, while the fretboard, tailpiece, bridge, and fingerrest are of luxuriant african blackwood. The neck, by request of the customer, is a very wide and deep laminate of rock maple and a narrow walnut centre strip.
While it is a capable acoustic performer, there are in fact two pickup systems installed. The Kent Armstrong floating humbucker is elegantly fitted into an african blackwood cover; under the soundboard is a K&K passive piezo transducer. Both pickups have independent volume controls: roller wheels are mounted discreetly under the edge of the fingerrest. They run out to a stereo endpin jack- when a mono cable is inserted, the piezo is cut out to avoid impedence issues; with a stereo cable, each signal can be routed into an amp that is correctly voiced. It is a simple and convenient solution that provides outstanding results.